I finally needed room to get aroudn that table and built a new top using plywood and piano hinges. You can still fold it down and sleep on it, but have the sides fold makes a huge difference in sitting and getting in around the seats.

The original MDF ( sawdust compressed) top weighted about 30 lbs, The new plywood top is <10lbs.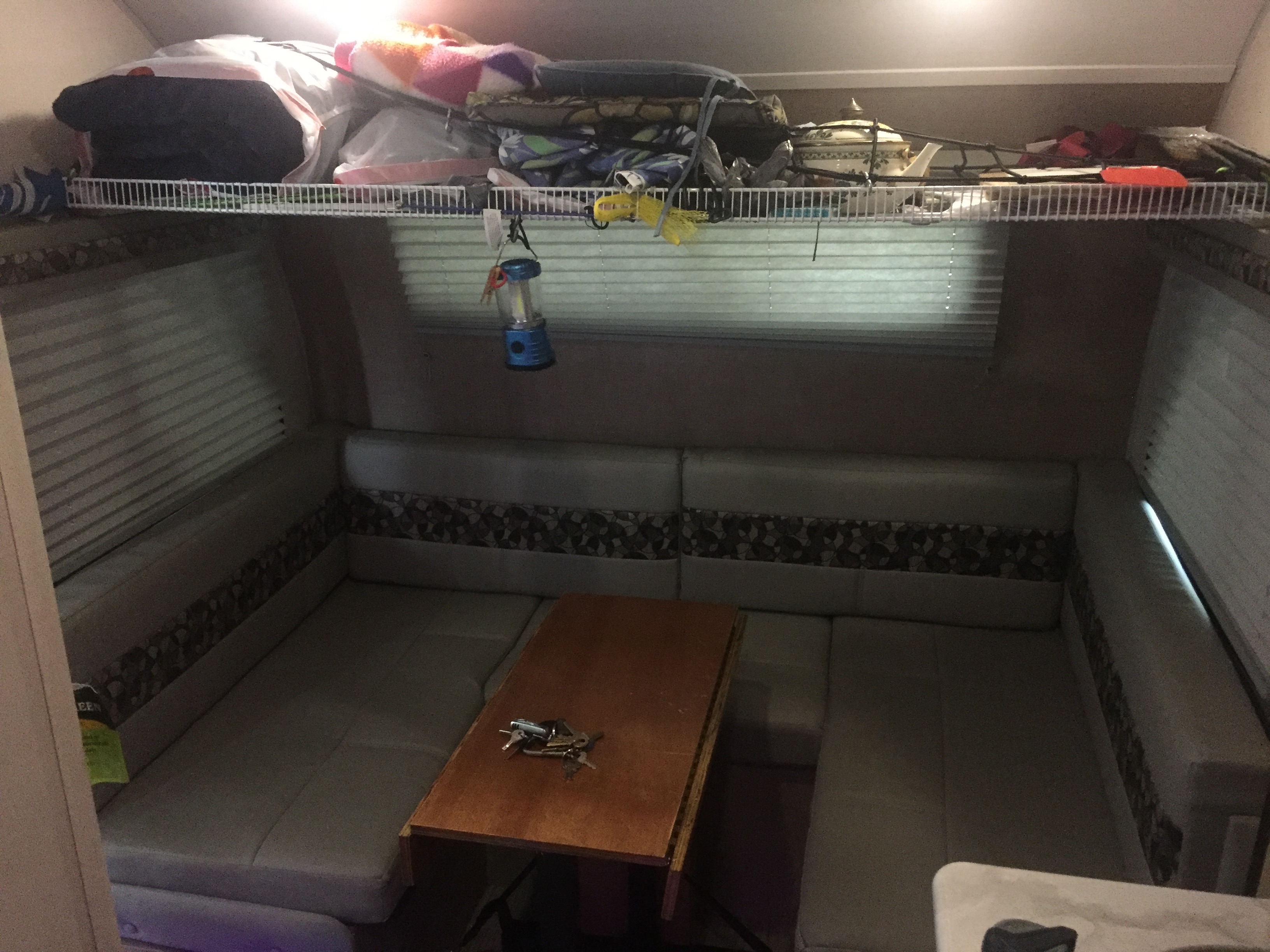 A big plus is you can add stickers or items and mod-podge them into the top with a clear sealant or put your names into the top.